Chiropractor David Fuller D.C.
"For years I suffered with intermittent lower back pain with no relief," explains Dr. Fuller. "Every couple of months, the pain would be so bad that I would be confined to my bed for several days at a time. I tried many different treatments including medicine and physical therapy with no results. I finally herniated a disc in my lower back when I was 22 years old. The pain was so bad that it felt like an electric shock was going down my leg and up my spinal cord. Just the thought of sneezing would bring me to tears. The doctors wanted to do surgery!"
"I have to admit, I was terrified when I went to the chiropractor. He examined my spine and found the problem in my lower back. When I entered the office, it would take me several minutes to get in and out of a chair. I wasn't pain-free after the first adjustment, but I could move more freely. After several treatments, I was no longer in severe pain."
Dr. David Fuller began studying chemical engineering at the University of Delaware. It was during his senior year, after his experience with chiropractic, that he decided to change career paths. He graduated with a degree in the biological sciences from the University of Delaware in 1997. In 1998, he began chiropractic school at Life Chiropractic College in Marietta, Georgia. In March of 2002, he graduated Magna Cum Laude with a Doctorate in chiropractic. While in school, he certified in the Gonstead System and taught students this system until graduation.
Dr. Fuller has also been certified in the Active Release Technique since 2006and part of the Elite Provider Network since 2007. He has served on the medical team of the Philadelphia Triathlon and Lance Armstrong's Livestrong Challenge. He served as the on-site A.R.T. provider for the Ball Corporation from 2007-2017.
Dr. Fuller has lectured at local businesses and colleges on subjects such as low back injury prevention, stress, and headaches.
His patient base spans a wide range of needs, ages and abilities from pediatrics to geriatrics and week end warriors to professional athletes.
Dr. Fuller has been in private practice in Montgomery County, PA since March of 2002. He resides in Ambler with his wife and 2 children.
"Thanks for visiting our site. I look forward to meeting you in person and learning how we may be of service to you. Give us a call. or send us an email today and let's arrange a time to explore your options."
Chiropractor Brian Berg D.C.
"While I was in middle school, I became very ill and weak without reason," shares Dr. Berg. "I was constantly tired, forgot things I learned in school, and lost the happiness and joy of being a child. For nine months, medical professionals sent me from one office to the next, taking tests and prescribing medication to try to figure out the cause of my chronic fatigue, joint pain, and mental fog. With no answer or relief, I turned to alternative treatments of chiropractic, massage, and Craniosacral Fascial Therapy. Following the first visit, I immediately felt some relief, and after two months of care I was back to my happy, healthy self! Since then, I have devoted my studies to helping people find answers to their health issues and improve their quality of life."
Dr. Berg, a native resident of Upper Gwynedd, PA, first studied Music Education at Ithaca College in Ithaca, NY. His studies in developmental psychology, education, and performance gave him the skills to teach children communication, expression and exploration through music and movement. After several years of successful teaching in the New York State public school system, Dr. Berg decided to return to the classroom to pursue a doctoral degree.
"While teaching music classes, I saw the need for an increase in preventative health care that focuses on effective treatment of neurological dysfunction and disorders in children. Having personally experienced the healing of the body as a result of non-invasive, manual treatment, I chose to attend Life University in Marietta, GA. My passion to educate and enhance the lives of children and adults has led me to gain as much training and experience in this field as possible. I feel that musicians, dancers and actors are 'athletes' of the performing arts. My knowledge of both the music and healthcare fields allows me to specifically cater to the needs of these performers." In 2015, Dr. Berg graduated Summa Cum Laude with a Doctorate in Chiropractic.
Dr. Berg is certified in the Gonstead System of Chiropractic and in Active Release Technique, a movement-based massage technique that treats problems with muscles, tendons, ligaments, fascia and nerves. Dr. Berg is also trained in Craniosacral Fascial Therapy, a light-touch treatment that helps to facilitate healing and release tension around the spinal cord, helping conditions such as "brain fog", sleeplessness, headaches, and many other nervous system disorders.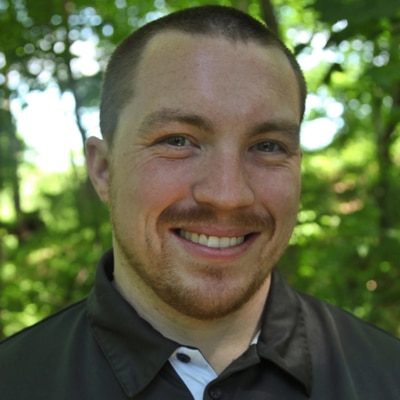 Chiropractor Matt Szczurek D.C.
"While swimming two times a day in high school, I started to experience constant pain in my shoulder.  I went to doctors, who prescribed meds; and then Physical therapy.  None of these provided me with any relief.  I thought my swimming career was over."  
A friend's mom told me to try her chiropractor to see if he could provide any relief.  Within 3 visits, he had my pain relieved, and treated me throughout my final swimming season.
Over the summer he continued to swim and starting to experience pain again.  So he  searched for some alternatives within the chiropractic field to help me relieve the shoulder pain.  That is when Dr. Szczurek  found Active Release Techniques (ART) which lead me to see Dr. David Fuller. The help that Dr. Fuller gave me inspired me to become a chiropractor and to help people overcome chronic pain.
Dr. Szczurek  attended Indiana University of Pennsylvania (IUP) where he studied Athletic training. While at IUP, Dr. Szczurek  worked in the Athletic training room assessing and rehabilitating sports injuries. Dr. Szczurek still has a passionate about sports and rehabilitation and has maintained his certification in Athletic training.
After IUP Dr. Szczurek attended Palmer College of Chiropractic - Florida. At Palmer he  became active in the Sports Council and Soft Tissue Clubs.   During this time Dr. Szczurek also started receiving his  ART certifications and used these techniques, along with chiropractic adjustments, to treat patients in the student clinic. After Graduating Dr. Szczurek worked for 2 years at a practice on the Main Line where he was able to incorporate his knowledge into practice.  
His background in sports rehab and chiropractic combines to provide healing from injuries, as well as providing ways to prevent further injuries by promoting overall wellness.
OFFICE HOURS
---
Monday
8:00am - 1:00pm
2:45pm - 7:00pm
---
Tuesday
10:00am - 7:00pm
---
Wednesday
8:00am - 1:00pm
2:45pm - 6:30pm
---
Thursday
8:00am - 1:00pm
2:45pm - 7:00pm
---
Friday
8:00am - 5:00pm
---
Saturday & Sunday
Closed
Fuller Chiropractic and
Sports Injury Center
909 Sumneytown Pike #107
Spring House, PA 19477
(267) 419-8748